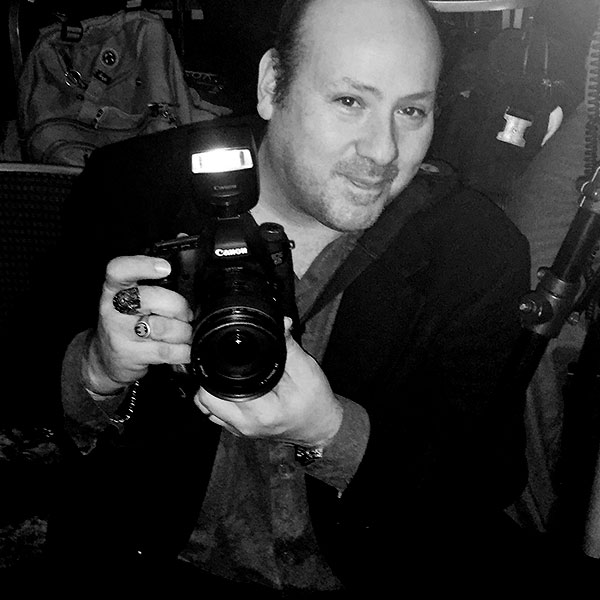 Hailing from the city that never sleeps, Photographer Buster Brown was born and raised in New York City. His passion for photography was greatly inspired by his legendary father, a well known and respected press photographer. He is also a press/wire photographer.
In the last 15 years Buster has built an impressive library of great photographs as he continues to cover shows, conventions, premieres and award ceremonies. His photos have been published in major publications such as Rolling Stone, Spin, Penthouse, Hustler, High Society, AVN, & XBIZ,…
It's always a pleasure to work or just hang out with Buster. He's very professional and definitely my go to photographer when organizing an event.

Buster is the best industry event photographer, hands down. He's everywhere he needs to be, he gets access to every kind of venue, and he knows how to capture moments with an exceptional eye for quality.

Buster is not only an exceptional photographer but also a great guy. We've known him for a long long time and he's always been a true professional and he's great hanging out with. We still use him regularly when we need pictures or videos and we highly recommend using his services for your needs too!

After we did meet Buster quite a few times at shows we decided to do some business with him to see what he is capable of. After seeing his professional work I can simply say, awesome and professional all the way. Fast communication and transparent from the start we are honored that we did put him on the job. He not only delivered right on the spot, but only he did manage to deliver suburb quality! From the DialXS team we thank you for working for us, and we surely will hire you for future shows!!